PLAY THERAPY , COUNSELLING AND CBT FOR CHILDREN AND YOUNG PEOPLE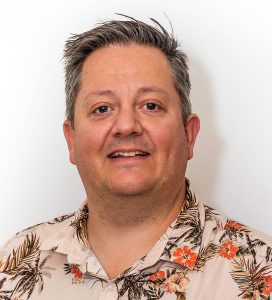 Peet Naude 
H.E.D QTS, B.A Counselling, P.G. Cert. Therapeutic Play Skills, P.G. Dip. Play Therapy, P.Q. Cert. Clinical Supervision, Dip. CBT/REBT
Pete originally trained as a teacher in South Africa in 2001 before moving to the UK. He worked in teaching for 13 years. Through his work, he recognised that a lot of the children and teenagers whom he taught had emotional and mental health needs and that these were just as important as their educational needs. His passion on the topic inspired him to further his training and become a counsellor. He received his BA in counselling in 2012 in person centred therapy, and then went on to train in Therapeutic Play Skills in 2014, and Cognitive Behavioural Therapy in 2018.
Pete has worked with children, teenagers and adults on a wide range of therapeutic disciplines including:
anxiety difficulties
attachment
stress
self-esteem issues
interpersonal relationship difficulty
depression
emotional abuse
behavioural restructuring
trauma
grief counselling
Peet is also a trained Anxiety UK and Crisis Line counseller, as well as a certified clinical supervisor, and is Currently undertaking advanced level training in CBT. He is a member of the Accredited Play and Creative Arts Therapistist (PTUK), The National Counselling Society (NCS), and the British Association of Play Therapists (BAPT).