Our Centre
We are an independent multidisciplinary centre offering children's therapy services in the South East of England, Kent, East Sussex, as well as nationally and internationally. We have an expanding team of highly specialised professionals offering assessment and treatment for children. In addition, we offer support to families, carers and to schools.
Our team includes Paediatric Occupational Therapists, Speech & Language Therapists, Clinical Psychologists, Physiotherapists, Play Therapists, CBT practitioners, Psychotherapists, Behaviour consultants, Neurofeedback Practitioners, Clinical Nutritionists and an Audio Vestibular Consultant. We collaborate with Educational Psychologists, Optometrists, Special Education Needs Coordinators (Sencos), Touch Typing specialists and many others.
Starjumpz offers an integrated and holistic approach to helping and empowering children, young people and their families. The services offered assist those with developmental, learning, motor and/or behavioural difficulties.
Amongst many therapeutic approaches we offer, we specialise in Sensory Integration Therapy and have therapy rooms equipped to the highest standards by our partner, Rompa, the leading UK Sensory Rooms designer and supplier. We also offer Neurofeedback treatment for both children and adults.
We are building on the work of the Christmas Childrens Clinic established in 1989, by Jill Christmas, Occupational Therapist and author of 'Hands on Dyspraxia' and 'Sensory Dinosaurs'.
Based in Crowborough, East Sussex, we offer therapy in the centre and also in schools and children's homes. We also offer intensive therapy to clients from all over the UK and abroad who come to visit and stay for courses of intensive treatment.
In addition to assessment and treatment, we offer intensive therapies, holiday courses, and are working towards providing group treatment and training for parents and professionals.
Starjumpz has partnerships with: Autism Eye, Rompa – Sensory Equipment Specialists, and Winslow Press.
Our Team
We are a team of highly specialised professionals who are passionate about:
Empowering children and young people with learning, development, motor and/or behavioural problems to overcome their difficulties and live a rich and fulfilling life
Gaining a deep understanding of each child's needs in order to provide the specific therapeutic input and guidance they require
Supporting families and schools to provide an integrated and holistic approach to children's needs enabling them to truly fulfill their potential
Promoting public awareness through provision of workshops, Informative evening talks, training courses and visual media
We pride ourselves on our pioneering treatment approaches and our dedication to the continual development of our services throughout the South East, Kent and beyond.
Our team includes specialists in:
Paediatric Occupational Therapy
Sensory Integration Therapy
Speech and Language Therapy
Clinical Psychology
Play and Psychotherapy
CBT
Physiotherapy
Behaviour consultancy
Clinical Nutrition
Parent coaching
Adult counselling
Family Therapy/ Counselling
Audiology
Our associates include:
Audio Vestibular Consultant
Audiologists
Educational Psychologists
Play Therapists
Psychotherapists
Parenting Experts
Dyslexia Specialists
Nutritional Consultants
Family Therapist/ Counselling
Optometrist
Special Educational Needs Teachers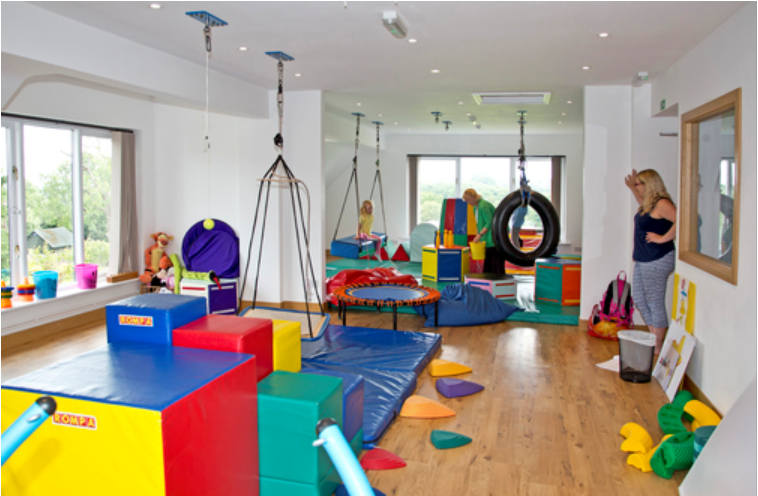 Spacious therapy, assessment and treatment rooms