CEO, Paediatric Occupational Therapist and Neurofeedback Practitioner
Joanna Brett Dip COT, RCOT
In 2011 I formed Starjumpz to build upon the work of Jill Christmas who established this practice in 1989 with Dimitrios Mylonadis. Starjumpz is committed to pioneering new services for children and their families, with a vision for how using new technologies and pioneering approaches with evidence based best practice can break new ground in helping children achieve their potential.
In the past five years we have attracted a dynamic team of experts to work with us at Starjumpz, including leading our Clinical Director Neurodevelopmental Consultant Paediatrician Dr Georgie Siggers. We are all passionate about helping children and supporting their carers and teachers, and committed to working as a team where collectively so much more can be achieved.  The range of services we offer is expanding as more associates join us.
The multi-disciplinary team offering diagnostic assessment and treatment are able to offer appointments within a few weeks with  ongoing follow up and treatment. With the NHS spending cuts too many children are on waiting lists for the help they need at a time in their development when it is so vital that they receive it.
In April 2014 we began to offer Neurofeedback treatment. Combining this with Occupational Therapy, Speech & Language Therapy, Nutritional Therapy and other services, increases the efficacy of treatment and accelerates progress. We are very excited by the results we are seeing with Neurofeedback combined with therapy. In 2017 we introduced the Alpha-Stim electrocranial therapy stimulation device which can be used in conjunction with Neurofeedback or by itself to treat insomnia and anxiety in children. The device can also be used by adults and is useful in the treatment of depression.
We believe that working in partnership with parents, carers and teachers is vital to achieve the best outcomes. We strive to inspire, empower and nuture the children we see at Starjumpz, to build their self-esteem, release their potential, learn new skills and strategies for success, and to support their health, well-being, and to enable them to enjoy their precious childhood.  Playing and having fun is at the heart of everything we do at Starjumpz.
As a Paediatric Occupational Therapist I have worked for 25 years in a variety of NHS and Independent settings including schools and Therapy Centres. I have experience working with children with a wide range of conditions including Sensory Processing Disorder, Dyspraxia, Dyslexia, Coordination Difficulties, Cerebral Palsy, mild to severe Learning Difficulties, multiple handicaps, visual perceptual disorders, handwriting problems and ASD (Autistic Spectrum Disorders) & ADHD (Attention Deficit and Hyperactivity Disorder). I also have experience in the medico-legal area including the assessment of children for statements of special educational need.
I have been involved in setting up and developing occupational therapy services for children both privately and within some of the London health authorities. I have worked in South Africa and in Japan where I was chairman of Tokyo International Learning Community, a charity which was setting up a school for foreign children with special needs.
I live in Tunbridge Wells, Kent and I have four sons.
Clinical Director 
CONSULTANT NEURODEVELOPMENTAL PAEDIATRICIAN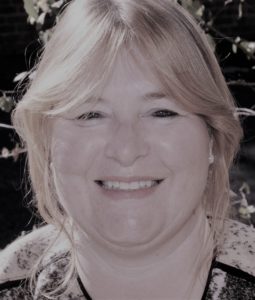 Dr. Georgie Siggers BSc (hons), MBBS, MRCP, MRCPCH
My undergraduate medical training was completed at Guy's Hospital where I qualified as a doctor in 1993. Since 1995 I have been working as a paediatrician, specialising in neurodevelopment since 2001. I have held several NHS Consultant posts in London and the South East and have received specialist training in undertaking developmental assessments, assessments of children for autism spectrum disorders (including DISCO, ADI and ADOS) and assessments of children for ADHD. My other area of work is associated with adoption and fostering. I have lectured widely, including to an international audience.
From 2013 to 2016 I was employed as a Consultant Community Paediatrician for Kent Community Health NHS trust based at the Homeopathic Hospital in Tunbridge Wells. My NHS duties included general paediatric developmental clinics, assessments of children presenting with a range of behavioural conditions, diagnostic assessments for children with ADHD and or Autism Spectrum Disorders, follow up of children with ADHD, diagnosis and follow up of children with complex disability and safeguarding, Designated Doctor for Looked After Children, Lead for ADHD and Medical Advisor to Adoption. I also had day to day lead clinical responsibility in two local special schools.
I am a member of the Royal College of Paediatrics and Child Health (RCPCH) and an executive and council member of the British Association of Community Child Health (BACCH), editor of the BACCH Magazine, member of the British Paediatric Mental Health Group and member of the George Still Forum for ADHD.
At Starjumpz we offer Diagnostic Assessment, Consultations and ongoing follow up. Diagnostic assessments for Autism (ASD), ADHD, PDA, Developmental Delay, Complex Disabilities. We also offer Post Adoption Mulitdisciplinary Assessments and Paediatric follow up care. Assessments may involve other specialists such as Speech & Language Therapists, Occupational Therapists & Physiotherapists
OCCUPATIONAL THERAPISTS 

Lou Whitehorn Dip COT
Independent Occupational Therapist and Neurofeedback practitioner
I qualified as an Occupational therapist  in 1980. I have worked extensively in the field of Paediatric Occupational therapy, assessing and treating children of all ages with a wide range of conditions. Prior to working at Starjumpz, I worked in the paediatric department at St Mary's Roehampton and Hopscotch Childrens Therapy Centre in Harley Street London.
Earlier in my career I worked in neurology at Rivermeade Rehabitation Centre in Oxford and The Neurosurgical Unit at The Maudsley Hospital in London. I also worked for a period as a community Occupational Therapist for Camde, Hammersmith and Fulham and Westminster Social Services, treating adults and children with physical disabilities in the community. My work has also included the training of Occupational therapists and other professionals. Having trained with Jo Brett in Oxford, we have worked together for many years and now are enjoying building the team at Starjumpz.
I am passionate about my work which has included treating children and adolescents with a wide range of difficulties including Dyspraxia, Autistic Spectrum Disorder, ADHD, Sensory Processing Disorders, DCD, adopted children, learning difficulties, Developmental Delay, Cerebral Palsy and complex needs.
I am trained in many therapeutic approaches including Sensory Integration Therapy and the Integrated Listening System. I am also a Neurofeedback practitioner and provide this therapy at Starjumpz.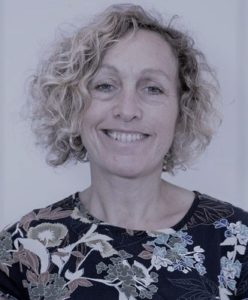 Claire Mathews BSc (hons)
Highly experienced paediatric Occupational Therapist and Sensory Integration Therapy Specialist.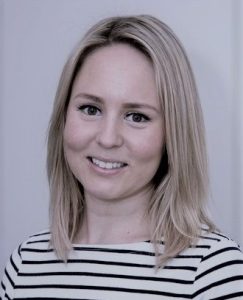 Anya Kennedy
Paediatric Occupational Therapist & Sensory Integration Specialist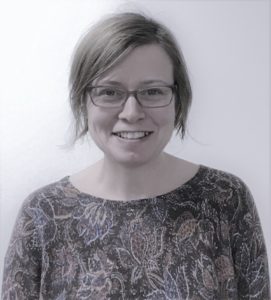 Sally Jones PGDip Occupational Therapist 

For 5 years I worked in adult mental health in London in a variety of settings including acute in-patient/community and Forensic services. I gained  additional training during this period including Cognitive Behavioural Therapy and RAID (promoting positive behaviours in secure settings).
I have experience of working with Autism, Dyspraxia, Selective Mutism, and some genetic syndromes including Angelman's Syndrome as well as a wide range of mental health conditions.
Before starting at Starjumpz  (and following a career break to raise 3 children), I worked as a Senco for 3 years, providing individualised support for children with complex needs at a private nursery in Lewes. I now provide ongoing support for children with additional needs on a consultancy basis. To further inform my work at Starjumpz I am currently studying a Sensory Integration Module through the Sensory Integration Network and Ulster University (for completion in January 2018).
I also have personal experience of being a parent of a child with additional needs, as my eldest son has diagnoses of autism and global developmental delay. We use the HANDLE approach together (Holistic Approach to Neuro-Development and Learning Efficiency) which emphasises the concept of 'Gentle Enhancement'.
I value the opportunity to work in partnership with each child and their parents/carers. A key part of my role is to identify an individual's strengths through playful interactions and discussions with the key adults in the child's life. In this way we can work together to reduce/overcome current challenges. One of my primary focuses for therapy involves increasing function through activity and nurturing skills in independence (consequently raising self-esteem).
SPEECH AND LANGUAGE THERAPISTS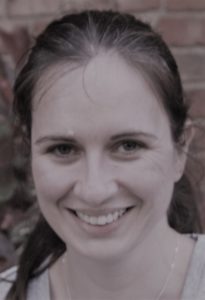 Liz Van Graan   Speech and Language Therapist
I am a member of the Association of Speech and Language Therapists in Independent Practice (ASLTIP) and the Royal College of Speech & Language Therapists (RCSLT). I am also recognised by the Health Professions Council (HPC).
I am always seeking new challenges to develop myself. I enjoy seeking solutions to problems and difficulties and supporting others through them. I like finding new ways to work to benefit my practice and my clients. I am happy working in a team but also work individually.
I am experienced in working with a wide range of children including children on the Autistic Spectrum ASD, PMLD profound and multiple learning difficulties, Dyspraxia, articulation disorders, and children with language delay. I have worked with children with Dysphagia setting up eating and drinking programmes.  I have experience of running Lego therapy and other social communication skill groups.
I have experience in assessment of children for EHCP plans and in tribunal work. I also work as a legal intermediary, assessing vulnerable witnesses, with or without difficulties to inform and suport the police during interview. I also support witnesses during court proceedings whilst giving evidence.
I have experience working within both schools and nurseries.
PHYSIOTHERAPISTS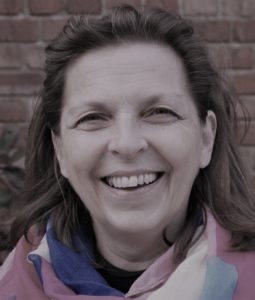 Elke Mondeh    Paediatric Physiotherapist
I have 28 years experience working as a Physiotherapist specialising in Paediatrics in a variety of settings. In addition to working at Starjumpz, I currently work at the Cromwell Hospital in London, as well as working for the West Sussex Community Trust in a special school. I have worked with Starjumpz and formerly Christmas Children's Clinic for more than seven years. I work closely with parents and teachers in order to maximise the benefit of therapeutic input and I enjoy working within a multidisciplinary team.
My experience includes:
General Paediatric Physiotherapy based on neuro-developmental intervention covering a variety of conditions;
Cerebral Palsy and any diagnosed and undiagnosed  syndromes
Global and developmental delay
Orthopaedic problems
Juvenile Arthritis
Dyspraxia
Experience of treating SDR (selective dorsal rhizotomy)  including use of Functional Electric Stimulation and Galileo Therapy to strengthen muscles and close working relationship with Paediatric Orthotist for appropriate provision of orthotics post-surgery.
Galileo therapy to enhance bone density and counteract Osteoporosis in children with Cerebral Palsy and Brittle Bone Disease
Assessment for suitability of Lycra garment as part of treatment
Integration of Sensory Integration in order to enhance sensory processing in children with reduced and less physiological gross motor mobility  which is the case for all children with the diagnosis within the Cerebral Palsy spectrum
Access to advanced and intensive Sensory Integration at Starjumps if need is identified
Occupational Therapy/ Physiotherapy joint assessment / treatment
I am experienced  in a wide range of therapeutic approaches including the Bobath neurodevelopmental therapy, Psychometric Treatment, Sensory Integration Therapy, Dyspraxia, Othotics, MOVETraining and treatment of Neonatal Clubfeet. Muscular Skeletal approaches; Manual Therapy, Functional Kinetics, Scoliosis Treatments by Lehnert-Schroth and Vojta, Myofascial Release. Electrotherapy treatment; Advanced FES by Otto Bock, FES for facial paralysis.
Other approaches; Reflective Breathing by Scharschuch-Haase, Stemmfuehrung by Brunkow, PNF Foundation Course, Halliwick Hydrotherapy,  Feldenkrais, Reflexology,  Kinesiotaping. I have studied Acupuncture completing a Foundation Course
The professional memberships include: 
British Association of Bobath trained Physiotherapists
Medico-Legal Association of Chartered Physiotherapists
Association of Paediatric Chartered Physiotherapists
Association of Chartered Physiotherapists in Neurology
Sensory Integration Network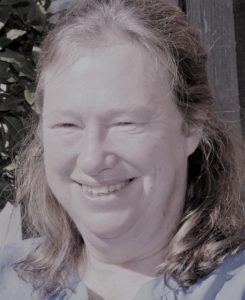 Jane Stewart-Parry 
Paediatric Physiotherapist
CLINICAL NUTRITIONISTS
Jackie Reader Clinical Nutritionalist and Naturopath BCNH 
Jackie qualified as a clinical nutritionist with BCNH at The UK College of Nutrition and Health, in London in 2004 after more than three years of training. She is a member of the Federation of Nutritional Therapy Practitioners. For many years, Jackie has been helping people with a range of health challenges, with her primary interest being in digestive health and wellbeing.
Jackie is also qualified in Kinesiologist, Colonic Hydrotherapist, NAET Allergy Therapy, Live Blood Microscopist, Homeopath and Bowen Therapy. Jackie has knowledge about how stress levels and emotions can effect our digestive systems, and is aware that although food intolerances and gut issues are often a core problem, there is no 'one size fits all' when it comes to treatments which is why she has trained in many areas.
Jackie has worked with both ASD and ADHD clients, and is able to provide consultation and advice for children and adults.
PARENTING CONSULTANT
AUDIO VESTIBULAR CONSULTANT
Dr Raj Nandi
MBBS, MS (ENT), DLO (RCS, England), FRCS (Glasgow & Edinburgh) MSc Audiovestibular Medicine, UCL.
Consultant in Audiovestibular Medicine
I have specialized in Audiovestibular Medicine and am on the Specialist Register of the General Medicine Council. As Consultant within the specialty I have particular interests in Vestibular Medicine and in Central Auditory Processing disorders both in children and adults.
I have co-authored an article to a special issue of the International Journal of Audiology  with Prof LM Luxon, entitled "Development and assessment of the vestibular system" and have also authored several papers in peer reviewed publications.
Within the remit of my responsibilities as Consultant in the NHS, I have developed and continue to supervise work within a paediatric hearing service in West Kent. I specialize in working with patients with hearing and balance disorders, including tinnitus, noise induced hearing loss, central auditory processing deficits, peripheral and central balance disorders.
BEHAVIOURAL CONSULTANCY
Starjumpz have several associate behavioural consultants, please contact us for more information.
EDUCATIONAL CONSULTANTS & DYSLEXIA SPECIALISTS
Emma Duncan. Lynda Wansbury.  Michelle MacGrath.
FAMILY THERAPIST
June Brogan   Head of Relate for Tunbridge Wells  & Family Therapist with Masters in Family  Therapy.
June offers family therapy at Starjumpz.
NEURO LINGUISTIC PRACTITIONER  (NLP)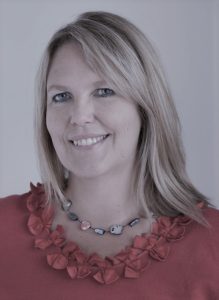 Joanna Harris – NLP & IEMT Practitioner, Naturopath and Trainer Member of the Associate for NLP (ANLP) and the Association for IEP
Joanna has considerable experience helping children and young people make positive changes in their lives and general wellbeing with Neuro Linguistic Programming (NLP) and Integral Eye Movement Therapy (IEMT). Joanna studied Early Childhood Development and has her experience includes working with Primary schools and local authorities. She now runs a private therapy practice and NLP training courses in Sussex, as well as working alongside Starjumpz.
Joanna works with children, parents and carers to find a more resourceful way of doing things and to help children move forward easily. NLP can transform relationships, improve communication, confidence and understanding, and enhance learning skills and strategies. 
Joanna is also trained in IEMT, an extension of NLP, which can help people overcome difficult past experiences and memories.
ADMINISTRATIVE TEAM
PRACTICE MANAGER
Melanie Dann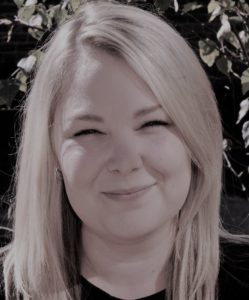 ASSISTANT PRACTICE MANAGER
Sarah-Jane Sellors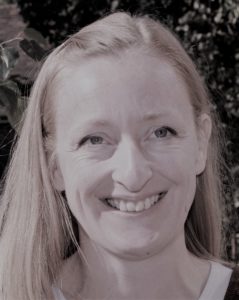 TEAM ADMINISTRATOR  AND CLINICAL ASSISTANT
Becky Day
 
FINANCE MANAGER
Amanda Biddle